Pair of Stainless steel Screw gate Carabiners
Pair of Stainless steel Screw gate Carabiners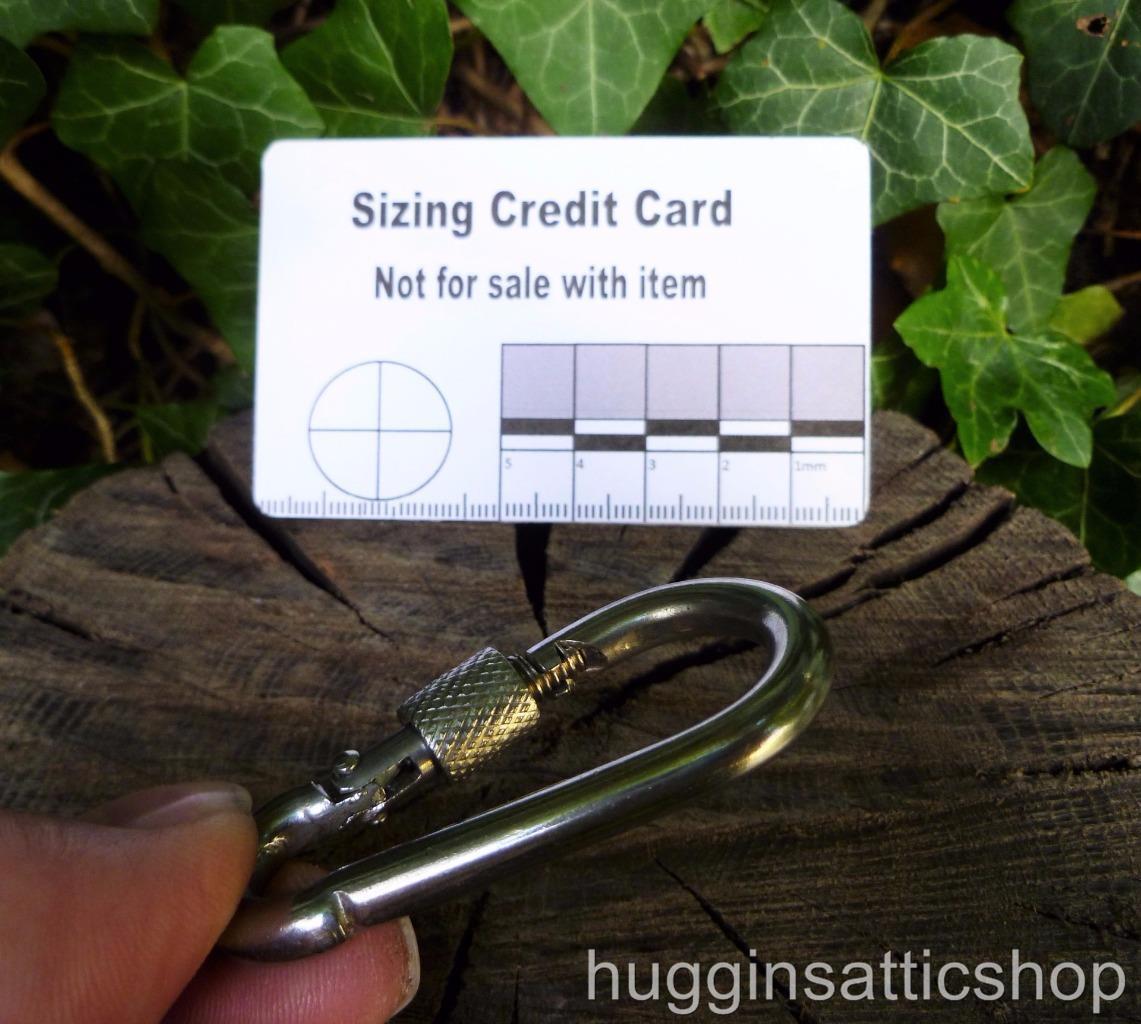 Please note these are not for climbing or heavy weight.
You are buying a pair of these carabiners
Please consult the pictures and details below BEFORE making a final choice and buying.  With this in mind I have tried to show the colours to the best of our abilities, but variations between monitors makes an exact colour representation impossible. The lighting conditions on pictures on the stump (As Above) and the graph paper are deliberately different to help you appreciate the colours.

This is not a toy and is not intended for small children (Potential choking hazard). Adult supervision is highly recommended for children and expert advice for the bigger kids!
These carabiners are ideal for use on rucksacks, backpacks, bags, keyrings kettles, tents and ropes. Their uses are limited only by your imagination. (Not suitable for heavy weight) Each carabiner features:
Made from Stainless Steel

Waterproof

Durable & Wear resistant

High strength BUT NOT SUITABLE FOR CLIMBING or HEAVY WEIGHT!


Each Carabiner weighs approx. 26g

Screw Gate Pear Shape Carabiner

Thickness/Diameter of approx: 5.5mm

Approximate length 60mm

Approximate width (Widest point) 29mm
Please note there are some sharp edges on the clips.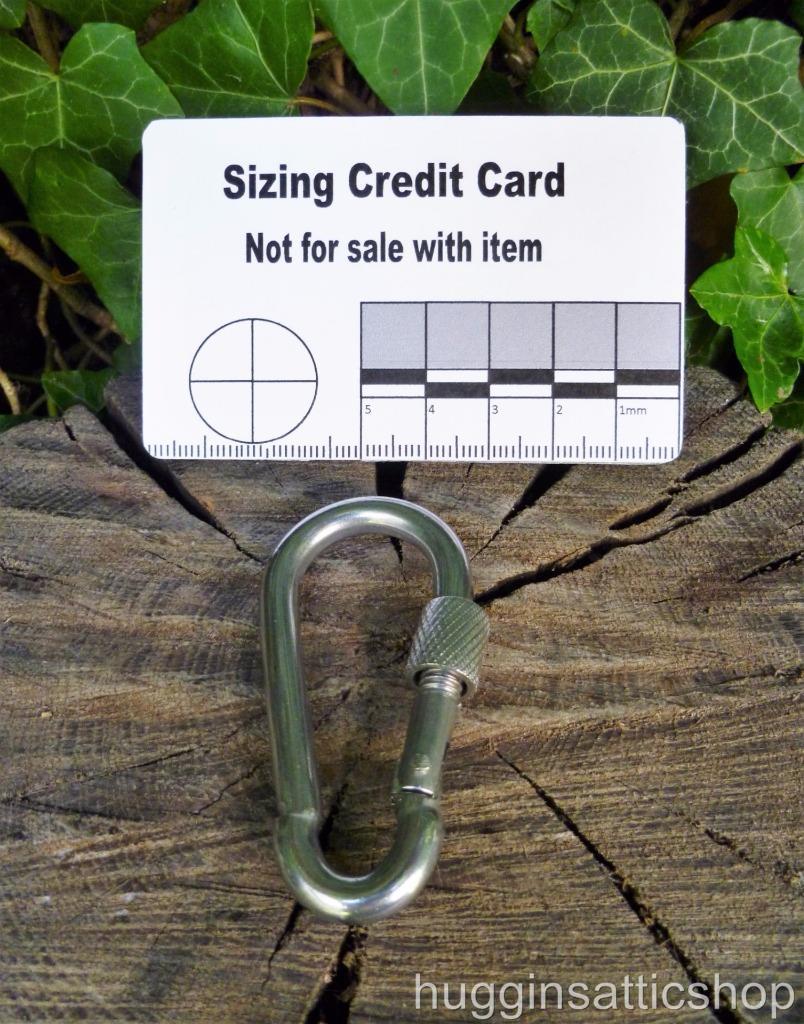 I have tried to help you appreciate the size by taking some of the photographs on a graph paper background.
I hope the pictures are clear enough for you to work out the sizes.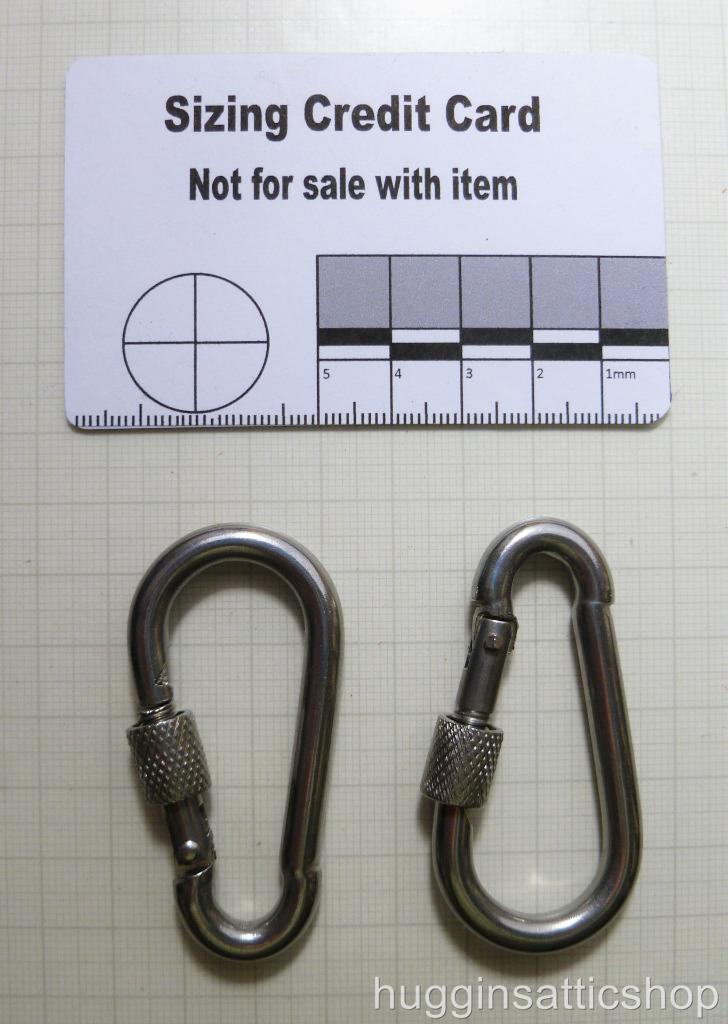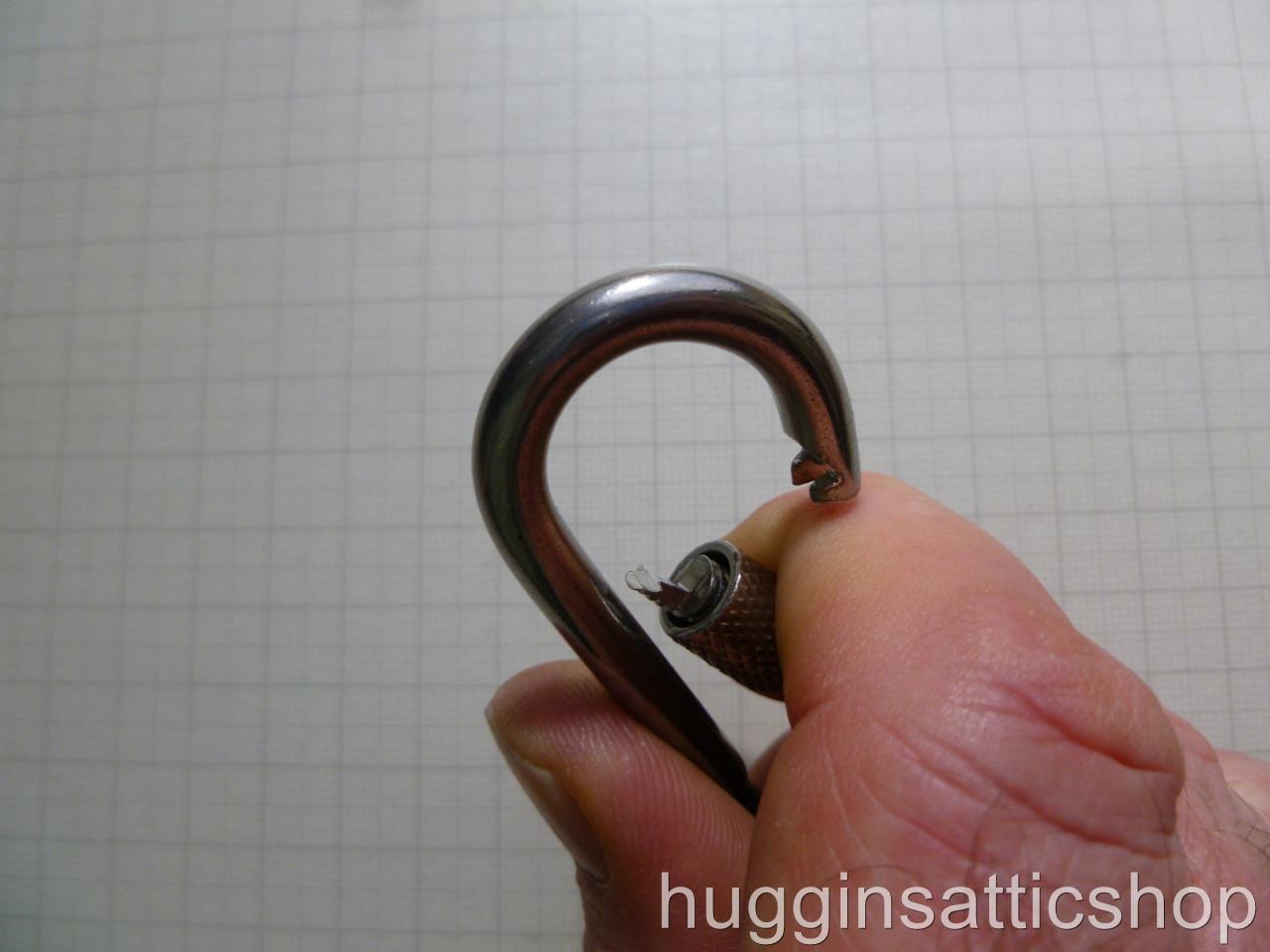 You are welcome to get in touch and ask questions BEFORE buying. I will try to answer as quickly and fully as I can.

If you have any problems please get in touch before leaving feedback and I will do my best to solve them.
Reviews