Aluminium Screw Lid Tin Tallow for Bushcraft, Survival, Scout, Military
Aluminium Screw Lid Tin Tallow for Bushcraft, Survival, Scout, Military
60ml Tin of Tallow lubricant for Plumbing Cable Cutting Bushcraft Survival Scout Crafts DIY Repair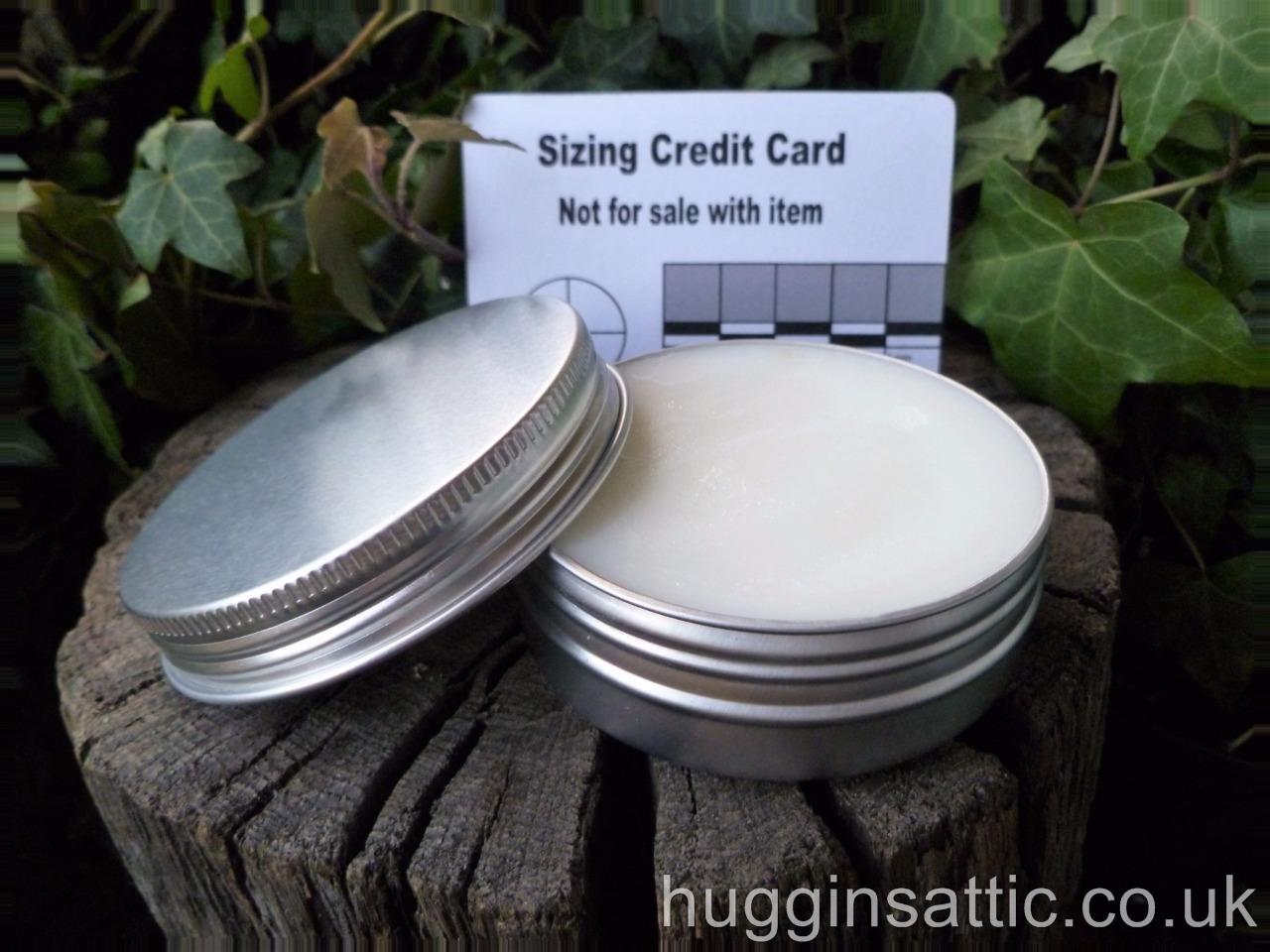 This listing is for ONE ONLY
Please consult the pictures and details below BEFORE making a final choice and buying.  With this in mind I have tried to show the colours to the best of our abilities, but variations between monitors makes an exact colour representation impossible. 
You are buying a single 60ml tin of tallow
The Tin Weighs approx. 86g net
Its approximate measurements are: (Diameter) 68mm x 25mm (Deep)
This Tallow can be used for numerous things some of the benefits it brings are:
Long lasting use.

Contained in an air tight container.

Repels water.

Take travelling, fishing, camping or to festivals.

Once the tallow has been used up the tin can be re-used.
Tallow has numerous uses such as:
Waterproofing materials such as leather.

Protecting metals such as knife blades.

Lubricant for plumbing.

Lubricant for electric cables.

Lubricant for metal cutting.

As a balm.

For making a fire lighter.

Sharpening by smearing onto a flat surface and sprinkling with sand.  Or used with a strickle (easily made square peg of wood smeared with tallow and sprinkled with sand) as was used in agriculture for sharpening in the fields.

Pan-frying foods 

(I cannot be sure that this is safe to eat)

.

Eaten in extreme survival situation (I cannot be sure that this is safe to eat).
Tallow
Tallow is solid fat extracted from the tissues and fatty deposits of animals, especially the fat of cattle and sheep.  Pure tallow is white, odourless and tasteless; it contains mostly triglycerides of stearic, palmitic, and oleic acids.  It is usually obtained commercially by heating suet under pressure in closed vessels.  Tallow is used to make soap, candles and as a lubricant.  
Tallow has a low melting point so this should be borne in mind in hot weather or when transporting.
 
You are welcome to get in touch and ask questions BEFORE buying. I will try to answer as quickly and fully as we can.
Reviews